Hew track from Berlin collective ahead of debut album
|
Berlin based Bakery have come to life within a broader collective of musicians, filmographers, dancers, visual artists and like-minded creatives that the band have been collaborating with, and which has inspired the creation of a gender bending sound where psychedelic soundscapes mix with waves of electronica, where hip/trip-hop meet lo-fi soul and avant-garde.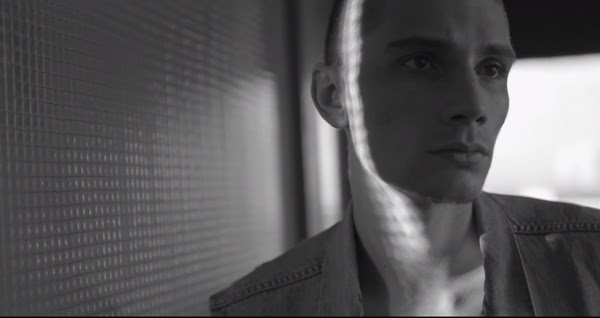 New single 'Untitled' showcases the collective atmosphere by featuring Austin Paul on vocals. A fusion of trap and futuristic melancholia, the song talks about lost love: 'I'll never be the same again'. 'Untitled' was the first ever track Bakery recorded and it featured reversed samples glowing into floating piano lines, juxtaposed by skewed synth-bass and hard hitting saw waves.
Bakery's first official show was at Berlin Festival in May 2015, sharing the main stage with music mammoths such as Rudimental playing on that same day. They went on to headline a stage at Fusion Festival where the band played for over two hours to a crowd of over 3000 people, playing dynamic set which flowed effortlessly from the band's album tracks, to an electronic jam set, to full on techno meets psych rock. Bakery then headed to Black Rock, NV, to play two sets at "Burning Man", invited by the founders of this very eclectic festival. True to their nature the band performed two "surre- al" sets, the first one in the middle of a sandstorm.
Upon returning to Berlin, Noah, Temple and Anton began to piece together the tracks which eventually became their debut album"Lucy' Around that time the band met Alex & Digby Smith, 2 young brothers recently moved to Berlin from Guilford after running Steve Lillywhite's studio in the UK for several years. The raw sounds of Bakery were out in that oven of sound treatment and baked to a delicious crispness. In 2016, the band has started to unveil the tracks from Lucy one at a time, serving out special sur- prises with each one to jolt the mind and please the senses.
The video, directed by German director Alexander Schneider, beautifully depicts the intensely violent struggle between addiction and salvation, temptation and redemption, despair and hope. 'Untitled' is the band's very first video production with a fully collaborative crew featuring contemporary dance, visual art and graphic design.
---
Don't forget to follow our Spotify Playlist: