Living Colour Tour Europe With Alter Bridge In November
|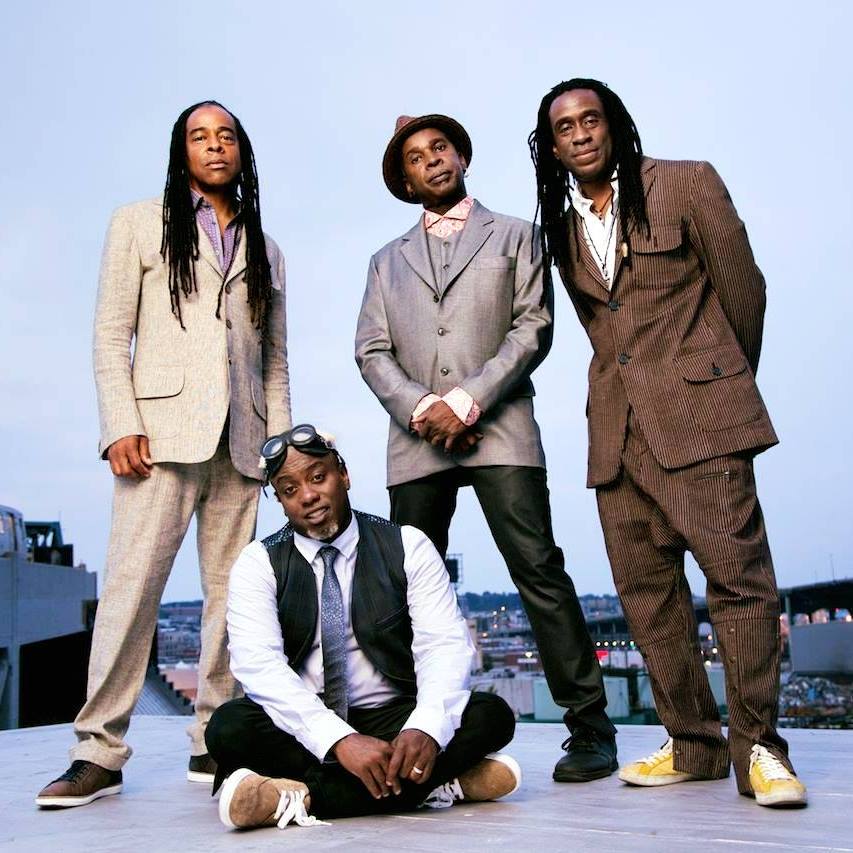 Legendary rock band Living Colour have announced a rescheduled European tour this November after being forced to cancel shows with Glenn Hughes due to an unforeseen conflict. To not disappoint fans, they'll join Alter Bridge, after being personally selected by the band, to support ten dates on their European tour. The run opens with a string of shows in Western Europe, including performances in Spain, Belgium and the Netherlands. They'll then head East for the middle portion of the tour to play shows in Germany, Austria and Poland. The trek concludes with a long-awaited return to Scandinavia for three shows in Sweden, Norway and Denmark. Living Colour will make a previously scheduled appearance at Hard Rock Hell Festival in Wales, UK while headlining their only Paris area show at Le Forum de Vauréal.
"We're excited to be touring Europe this Fall with Alter Bridge. They remind us of the many great rock bands we came up alongside in the '80s," says Corey Glover. "We'd love to be getting to more cities and countries while we're there, but we'll return for a more extensive tour when our new album drops in 2017!"
Living Colour has garnered praise recently for their powerful reinvention of the classic Notorious B.I.G. track, "Who shot ya?," which was released in protest of the ongoing gun violence and racial profiling crisis in the United States. A subsequent series of remixes were released via a mixtape entitled 'Who shot ya?' on September 9, including Andre Betts remix with guest rappers Chuck D., Black Thought, Prodigal Sunn and Pharoahe Monch. In a chilling video for the song, statistics about gun-related tragedies flash across the screen, while names and photos of people whose lives were ended through gun violence are presented, including Tamir Rice, Michael Brown, Jr., Kurt Cobain, Malcolm X, Dimebag Darrell, Martin Luther King, Marvin Gaye and Lee Harvey Oswald.
In a statement, Living Colour guitarist Vernon Reid explains: "Our version of 'Who Shot Ya?' was initially an organic outgrowth of pure fandom for the work of the brilliant Christopher Wallace. But tragically, Biggie's question has taken on new and urgent significance over the last year. The amount of people who die on a daily basis
because of gun violence is unacceptable in a civilized society. The disproportionate use of deadly force in communities of color is equally unacceptable. We all feel paralyzed as to how we can meaningfully effect change, but at the least we can keep our voices raised in solidarity and not let this plight fade into the background until it happens again."
Living Colour continue to tour the world prolifically, including shows this summer with Jane's Addiction and Dinosaur Jr., and festival appearances at Freedom Sounds Festival celebrating the grand opening of the Smithsonian's National Museum of African American History and Culture in Washington, DC and the highly acclaimed Afropunk Fest in Brooklyn. They also appeared at the Woodstock Festival Poland. In December, they'll headline Webster Hall in New York City as part of Archbishop Desmond Tutu's 85th birthday celebration. The band, along with producer Andre Betts, is putting the finishing touches on their first new full-length studio album in seven years, entitled 'Shade', which is planned for an early 2017 release.
Living Colour 
Tour Dates with Alter Bridge
November 4 – BILBAO, SPAIN – Santana 27
November 5 – BARCELONA, SPAIN – Razzmatazz
November 8 – VAUREAL, FRANCE – Le Forum de Vauréal *(w/out Alter Bridge, Only Paris area show)
November 9 – BRUSSELS, BELGIUM – AB
November 10 – AMSTERDAM, THE NETHERLANDS – Heineken Music Hall
November 12 – WALES, UK – Hard Rock Hell Festival *(w/out Alter Bridge)
November 13 – BERLIN, GERMANY – Columbiahalle
November 14 – VIENNA, AUSTRIA – Gasometer
November 16 – KATOWICE, POLAND – Spodeh
November 18 – STOCKHOLM, SWEDEN – Annexet
November 20 – OSLO, NORWAY – Sentrum Scene
November 21 – COPENHAGEN, DENMARK – Vega Hall
---
Don't forget to follow our Spotify Playlist: