Pitbull Earns Prestigious SoundExchange Digital Radio Award
|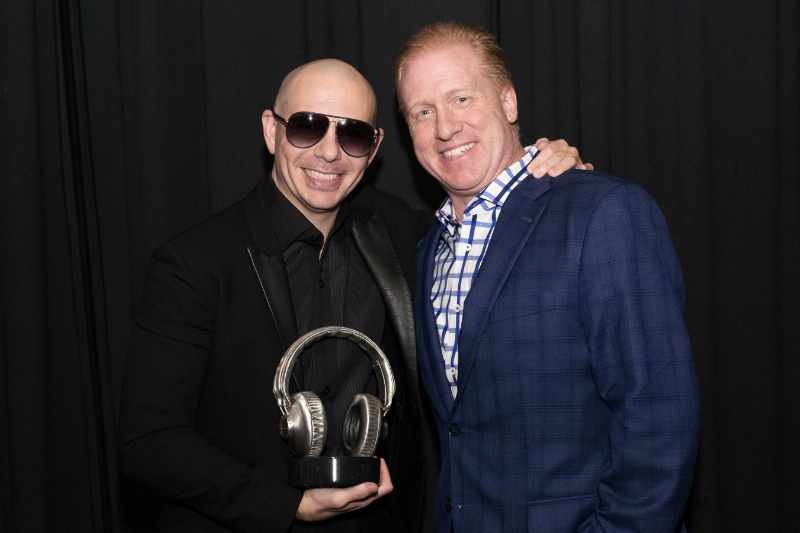 SoundExchange awarded global music superstar Pitbull (Armando Christian Pérez) its prestigious Digital Radio Award in recognition of his incredible popularity on digital radio.
The Miami-born artist has amassed over four billion performances on the more than 2,500 digital radio services from which SoundExchange receives payment. SoundExchange President and CEO Michael Huppe presented Pitbull with the award prior to the artist's show at the Verizon Center in Washington, D.C. on Thursday, August 4. Pitbull is the first Latin music artist to receive the honor.
"Pitbull has cultivated an enthusiastic global fan base that has embraced every release since his 2004 debut,M.I.A.M.I.," Huppe said. "Pitbull's universal appeal and ability to comfortably and capably cross into numerous musical genres are the reasons his fans have streamed his recordings billions of times."
"It's an honor to receive the SoundExchange Digital Radio Award," said Armando Christian Pérez (Pitbull). "I have to thank my fans and listeners around the world because without them there is no Pitbull audience, Dale!"
Only recording artists who are registered members of SoundExchange and have at least one billion streams are eligible to receive the SoundExchange Digital Radio Award.
---
Don't forget to follow our Spotify Playlist: