Michael Jackson Accuser Wade Robson Wants An End To Secrecy
|
Attorneys for director, dancer, and choreographer Wade Robson, the former Michael Jackson protégé who has accused the late pop superstar of sexually abusing him from the time he was seven until he turned 14, are asking the Jackson Estate to release the families of other young boys victimized by Jackson from the confidentiality agreements they signed as a condition of receiving huge monetary settlements.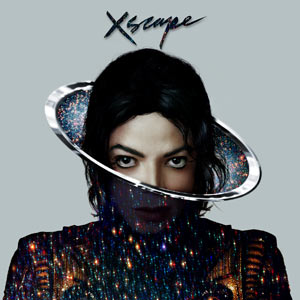 "If Michael Jackson truly had nothing to hide, then the Jackson Estate should have nothing to fear from allowing the families they paid off to speak out freely," said Robson's new lead counsel, John C. Manly of the Irvine, CA, law firm of Manly, Stewart & Finaldi.
With the clock ticking down towards the March 2017 trial date for Robson's civil action against MJJ Productions and MJJ Ventures, the business entities that employed both him and Jackson when the abuse occurred, Robson has shifted his legal effort into high gear by bringing on Manly and partner Vince W. Finaldi to shepherd his lawsuit through trial. Experienced litigators who specialize in child sexual abuse cases, the two attorneys have helped to win more than $1 billion in trial and settlement awards for sexual abuse victims over the past 20 years.
In a letter sent today to attorneys representing the Jackson Estate, Manly noted that under California law it is "illegal to make a child sex abuse settlement confidential" and that "many large institutions in the business of protecting children have publicly released alleged victims from their confidentiality obligations when child molestation allegations have been settled." He went on to point out that "it is widely recognized that only in secrecy can child sex abuse flourish and continue." (A link to a copy of the full letter is below.)
Robson's case, originally filed in 2013, is being heard in Los Angeles County Superior Court.
Named one of California's "Top 100 Attorneys" and one of California's top 30 Plaintiff Lawyers by the Los Angeles Daily Journal, John C. Manly is California's preeminent attorney representing victims of sexual abuse. Vince Finaldi, a Martindale-Hubbell AV® Preeminent™ rated litigator, ranked at the highest level of professional excellence, also specializes in sexual abuse cases.
Over the past decade, Manly and Finaldi have been heavily involved in many of the most significant sexual abuse actions litigated across the nation, including a number of prominent cases involving the Los Angeles Unified School District and numerous actions against predator priests and the church officials who protected them in Catholic dioceses in Alaska, California, Delaware, and Oregon. In the process, they not only helped to collect more than $1 billion in damage awards on behalf of sexual abuse victims, but their work has also led to policy and procedural reforms for youth and charitable organizations that help to keep kids safe.
---
Don't forget to follow our Spotify Playlist: