Justin Timberlake To Write On DreamWorks Animation's Trolls
|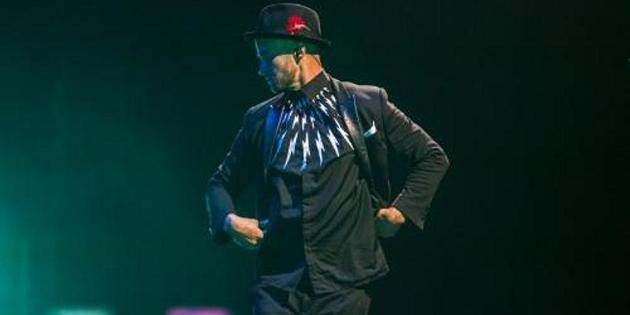 Nine-time Grammy and four-time Emmy Award winning musician and actor Justin Timberlake will serve as executive music producer as well as pen original music for DreamWorks Animation's Trolls. In this role, Timberlake will oversee all creative direction for the film's music as well as perform multiple songs on the soundtrack. The multifaceted artist also stars as Branch, a hilariously hardcore survivalist who hides his surprising true colors, in DreamWorks Animation's upcoming comedy.
Joined by Academy and Tony Award nominee Anna Kendrick as Princess Poppy, the two embark on a hair-raising adventure as the globally iconic Trolls make their motion picture debut. The film will be distributed on November 4, 2016, by 20th Century Fox.
"Justin is an amazingly versatile artist and producer whose unprecedented creative talents provide a unique voice and sound for our movie," said DreamWorks Animation's Co-Presidents of Feature Animation Bonnie Arnold and Mireille Soria. "Trolls is a comedy with fantastic music at its core and we can't think of a more perfect artist to elevate this soundtrack to incredible heights."
"Working with Justin has been a dream come true from day one," said Director Mike Mitchell.
"Between the fantastic work he's doing in bringing to life the character of Branch and his production oversight on the soundtrack, we couldn't be in more inspired hands," said Co-Director Walt Dohrn.
"I have always envisioned bringing the two worlds of film and music together for one epic event. I couldn't be more excited that they will collide in DreamWorks Animation's Trolls. This film is very special, the music is going to be very special and I can't wait for everyone to experience it all," said Justin Timberlake.
Directed by Mike Mitchell (director, Shrek Forever After), co-directed by Walt Dohrn (head of story, Shrek Forever After) and produced by Gina Shay (producer, Shrek Forever After), the film for the first time tells the story behind the beloved Trolls and their gravity defying and colorful manes. Setting out on an epic adventure that takes Poppy and Branch far beyond the only world they have ever known, their quest will test their strength and reveal their true colors – with no shortage of musical mash-ups along the way!
---
Don't forget to follow our Spotify Playlist: