Macklemore and Ryan Lewis Take Over a Classroom This Fall
|
Chegg, the Student Hub, in partnership with iHeartRadio, iHeartMedia's free all-in-one streaming music and live digital radio service, today launched a social media contest to choose an American college or high school campus to host musical artists Macklemore and Ryan Lewis for an exclusive classroom takeover event. Beginning today, high school and college students can vote for their school to win this on-campus experience. The Grammy Award-winning artists will take over the classroom with a live crash-course and Q&A session on their experiences in the music and entertainment industries. To emphasize key teaching points, they will discuss the background and creation process of a selection of their songs, including their new single.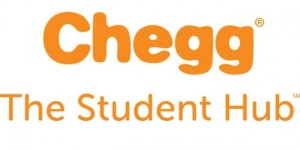 To celebrate the importance of arts in education, Chegg will also award the winning school a $10,000 grant for their music department from Chegg's David B. Goldberg Music Scholarship fund.
"Music101 Powered by iHeartRadio is an opportunity for Macklemore and Ryan Lewis to come together with fans in a uniquely intimate setting and share their love of music and education," said Zach Quillen, Manager at Macklemore LLC. "Before attending college himself, Macklemore spent time working in a juvenile detention hall where he also had the opportunity to teach and share his love for music with the youth; he found a passion for mentorship, and Music101 is an important outlet to continue sharing his experiences with others."
Students attending high school or college in the contiguous 48 states can begin nominating their campus today. To do so, students simply visit play.chegg.com/Macklemore, log in to Chegg, and vote for their school. The school with the most student votes will win the visit from Macklemore and Ryan Lewis. Students can also earn additional votes through downloading the iHeartRadio app. School voting is open today through September 23, 2015 at 11:59PM PT. The classroom-takeover will take place in Fall 2015.
#CheggMusic101 Powered by iHeartRadio represents the next installment in an ongoing series of music classes that Chegg and various artists will bring to students across college and high school campuses nationwide. This season's contest follows successful programs that Chegg has conducted with top-artists including Taylor Swift, Ed Sheeran, Imagine Dragons and U2.
"Connecting with a high school and college student audience poses unique challenges for brands, and artists aren't excluded from this," said Mitch Spolan, EVP of Brand Partnerships at Chegg. "Chegg reaches over millions high school and college students, and we've proven our ability to help brands establish meaningful connections with students through one-of-a-kind experiences they'll remember for years."
---
Don't forget to follow our Spotify Playlist: