Floating Points announces debut album 'Elaenia'
|
Floating Points – also known as Sam Shepherd – today shares his new video 'Silhouettes'. The music in the video is taken from 'Silhouettes (I, II & III)', an eleven-minute overture that is also the second track on his forthcoming debut Elaenia (out via Pluto in the UK and Luaka Bop in the US on 6th November). Shot on location in Rio Tinto – a corner of the Spanish and Portuguese border, deemed the closest thing to Mars on Earth, as well as in the studio in Barcelona over a period of six months – the clip was directed by Junior Martínez and Pablo Barquín. "We've all been friends for a long time, and I was always hanging around their studio in Barcelona," Shepherd says. "When he [Barquín] invented a light painting machine, the idea to do a music video came about very quickly. We wanted to juxtapose the light painting in an exotic environment and this lead us to Rio Tinto."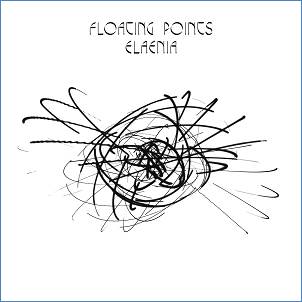 For the past ten years, all roads Shepherd has followed have been slowly leading to Elaenia – an album with roots deep in his formative years, and one that draws upon everything Shepherd has done to date. Growing up in Manchester – where he started out as a chorister at an early age – Shepherd eventually arrived in London for university, where he spent the next five years engineering Elaenia, all the while deejaying in cities across the globe and working towards his PhD in neuroscience. An album that draws inspiration from classical, jazz, electronic music, soul and even Brazilian popular music, Elaenia – named after the bird of the same name – is the epitome of the forward-thinking Floating Points vision in 2015.
His debut album proper, Elaenia is the culmination of all things Sam Shepherd: the Eglo label boss, the ensemblist, the producer and scientist. He even built a harmonograph from scratch to create the artwork for Elaenia, the end result created by using it and 2 fibre optic cables of 0.5 and 1.5mm diameters, which were connected to light sources responding to bass drum and white noise percussive sounds from the album track 'For Marmish'.
Musically, the mesmerising ebbs and flows of Elaenia span moments of light and dark; rigidity and freedom; elegance and chaos. The lush, euphoric enlightenment of 'Silhouettes (I, II & III)' – a three-part composition that acts as a testament to those early days Shepherd spent playing in various ensembles, complete with an immensely tight rhythm section that ends up providing a cathartic, blissful release. Elsewhere, Shepherd's knack for masterful late night sets bare fruition to the hypnotic, electronic pulse of 'Argenté', which leads into final track 'Peroration Six' – a track with one of the biggest tension-and-release moments in music this year.

Like his contemporaries and good friends Caribou and Four Tet, Shepherd has nurtured the Floating Points name into one renowned for ambitious and forward-thinking DJ sets, having performed all over the world at events and clubs such as Output NYC, Trouw, Sonar, Unit in Tokyo, Panorama Bar and, of course, Nuits Sonores (which lent its name to his seminal track from summer 2014) as well as the much missed Plastic People, where he held a residency for five years. Elaenia also features a huge variety of contributors, including drums from Tom Skinner and Leo Taylor plus vocals from Rahel Debebe-Dessalegne, Layla Rutherford and Shepherd himself. Elsewhere there's Susumu Mukai taking up bass, Qian Wu and Edward Benton sporting violins, Matthew Kettle on the viola, Alex Reeve on guitar and Joe Zeitlin on the cello.
Ultimately, Elaenia provides context to the music that Shepherd has been making to date. Every DJ set he's performed, every talent he has produced, every composition he has written are thought of as precursors to Elaenia – a dazzling score which puts Shepherd in the spotlight as a composer who has produced an album that bridges the gap between his rapturous dance music and formative classical roots.
---
Don't forget to follow our Spotify Playlist: