Trumpeter Clark Terry passed away at 94
|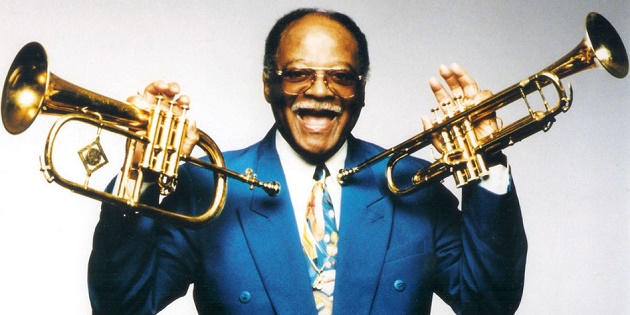 Last Saturday American trumpeter and jazz legend Clark Terry deceased at the age of 94. Terry played the trumpet for Count Basie, Duke Ellington and Quincy Jones and was leading his own combos and the band of the popular TV show The Tonight Show. The trumpeter recorded almost 1,000 albums, most of them with big artists.
Clark Terry was born in St Louis and started playing the trumpet in high school. He soon was asked by the Count Basie Orchestra, after he had already played with likes as Charlie Barnet, Charlie Ventura and Eddie Vinson. After Basie he joined the band of Duke Ellington and recorded albums with Ella Fitzgerald, Thelonious Monk and Dinah Washington, amongst others.
Terry's widow Gwen reported on the Internet the icon has passed away peacefully, surrounded by friends, family and students.
---
Don't forget to follow our Spotify Playlist: