SoCal experimental rockers Chrysalis reveal new track 'Thoughts Behind'
|
SoCal experimental heavy rock group Chrysalis will unleash their first new album in seven years, entitled Focus On The Center, next Tuesday, February 11th. Today, New Noise Magazine has the exclusive on the second new track to be released from the album, entitled 'Thoughts Behind'.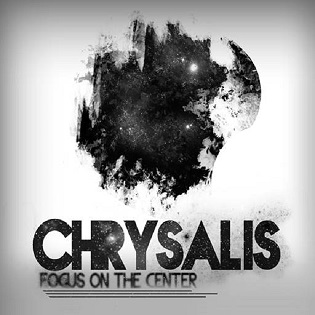 Boasting an inspiring and eclectic sound that sets them apart from their contemporaries, Chrysalis will appeal to fans of various rock, hard rock, and metal sub-genres. Focus On The Center was recorded by John Miller and Kris Comeaux (Red Jumpsuit Apparatus, Lorene Drive), produced by John Miller, and mixed/mastered by Danny Concho (formerly of The Waiting Hurt).
Chrysalis formed in Barstow, CA in 2003. In 2006, Chrysalis released a full-length, self-titled symphonic metal influenced album at the height of the emo and post-hardcore scene. The 2006 release not only charted as one of the top all time sellers in the Gothic Metal genre on CDbaby, but also found a rabid foreign audience as streams in Europe steadily increased.
In addition to heightened sales, Chrysalis earned a spot on the Vans Warped Tour in 2009. Following the tour, the band shared the stage with the likes of Agent Orange, TSOL, A Day to Remember, Powerman 5000, Fear Before, Heavy Heavy Low Low, and The Apex Theory.
---
Don't forget to follow our Spotify Playlist: