Def Jam Recordings Celebrates Historic 30th Anniversary
|
Universal Music Group will be celebrating the 30th anniversary of Def Jam Recordings, the label credited with spreading rap music from an underground phenomenon to a worldwide movement, all year long along with Def Jam founders Rick Rubin and Russell Simmons .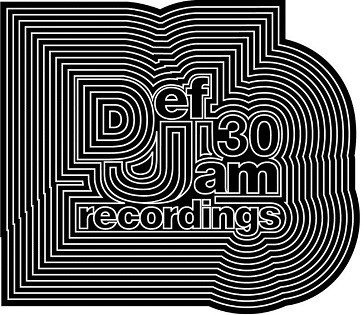 Hip-hop – and its most definitive voice, Def Jam – has been an astonishingly tireless engine of change in American and global culture. For 30 years, the greatest names in the history of hip-hop – from LL Cool J and the Beastie Boys to Rihanna and Kanye West, from Public Enemy to Jay-Z, Rick Ross, Jeezy, Ludacris, The Roots, Nas and dozens more – have made Def Jam Recordings the ultimate destination for urban artists around the world. Today's stellar Def Jam roster includes an even wider range of artists from Frank Ocean to August Alsina to Big Sean, Jhene Aiko and 2 Chainz.
"It's hard to believe it was 30 years ago when we first put the Def Jam logo on a hip-hop recording at an NYU dormitory. Since that time we have seen this homegrown American music grow from a local underground scene to a worldwide phenomenon. Today Def Jam remains the gold standard for taste, culture, and revolutionary thought. To quote the Chuck D line: 'Def Jam tells you who I am…'"
–Rick Rubin & Russell Simmons
Universal Music Group and Def Jam have assembled a #DefJam30 team to work with many of its artists and innovators, from thirty years ago to today, on a number of projects celebrating and re-imagining three decades of credibility and distinction.
That celebration begins this week with the unveiling of the #DefJam30 logo above. Corresponding albums, events, films and more will be revealed in the weeks ahead via social media and the Def Jam 30 website.
---
Don't forget to follow our Spotify Playlist: