Israeli Singer Bezalel, announces a revolutionary music project
|
After his song "Tunisia" amazingly became the symbol of the Jasmine Revolution, Bezalel announces "New World Order", and launches a crowd-funding campaign to create a revolutionary project. Bezalel, born Bezalel Raviv, is an Israeli independent singer and songwriter of Tunisian parentage, who famously fuses sounds from the East and West.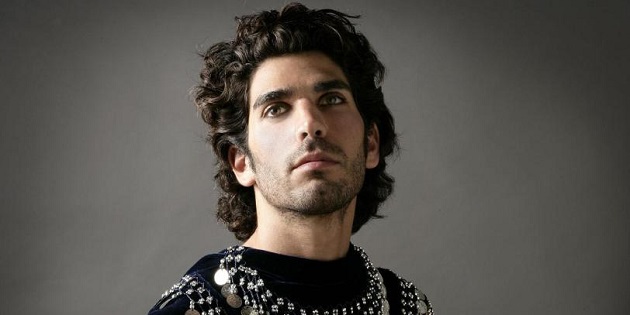 In 2009, Bezalel released the song "Tunisia" which dealt with Bezalel's Tunisian background and his own personal journey to freedom. The song was released before the Jasmine Revolution erupted in Tunisia and later ignited the entire Middle East. According to Palestine T.V and Al Jazeera, Bezalels' song was embraced as THE anthem of the revolution.
At the time, Bezalel's Israeli roots were unknown to his Tunisian fans and started receiving invitations to perform in Tunisia, but his requests to enter his parents' homeland were denied. After a successful online petition, the Tunisian government granted Bezalel a special visa, and in May 2013, Bezalel became the first Israeli to enter Tunisia in years.
Accompanied by a local band, Bezalel held a concert in Djerba, Tunisia, to a cheering audience of Jews, Christians and Muslims from all over Tunisia. There, he met with Jamel Gamra, Tunisia's tourism minister, who offered Bezalel a Tunisian passport.
Bezalel is in the initial production stages of "New World Order", a bold new project, stretching existing cultural borders and perceptions, transcending governments from countries of conflict throughout the Middle East.
The project includes an album presenting unheard-of unique collaborations, accompanied by a live concert, and intriguing documentary film. The album deals with cultural, ethnic, and political ideologies, engaging everyone, especially the youth that lived the Arab Spring.
"I live in Palestine and I feel it's the right time to make that change we all prayed for. When the future doesn't look so bright, music ' s our only hope," says Palestinian underground singer Ali Bayan.
---
Don't forget to follow our Spotify Playlist: