Bluey (Incognito) presents A Tribute to Donald Byrd
|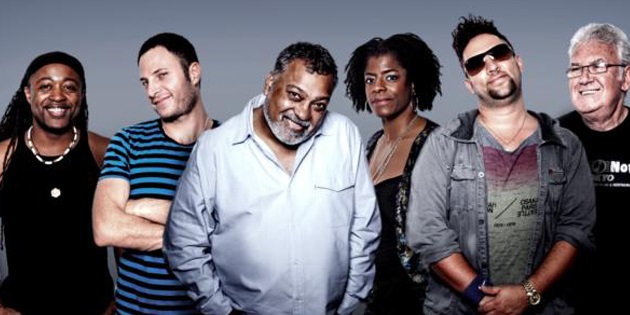 November 21st, Bluey from Incognito presents A Tribute to Donald Byrd & His UK Solo Debut in the London Jazz Cafe. Featuring Bluey (Guitar & Vocals), Jim Mullen (Guitar), Valerie Etienne (Vocals), Dominic Glover (Trumpet), Matt Cooper (Keyboards), Francis Hylton (Bass), Francesco Mendolia (Drums), João Caetano (Percussion).
A live a tribute to the late Donald Byrd featuring 8 of his most famous songs including "Steppin' Into Tomorrow", "Dominoes", "Think Twice", "Change" and "Wind Parade". Bluey will perform 3 tracks from his debut solo album "Leap of Faith". And the band will also perform "Soul Eyes" with Jim Mullen from the Morrissey / Mullen album Cape Wrath.
The tour will continue 22nd and 23rd in Milan's Blue Note.
---
Don't forget to follow our Spotify Playlist: