Leftfield overwhelming London's Steelyard
|
On the night of Thursday 18 May 2023, Leftfield brought a musical extravaganza to London's Steelyard. It was the first concert of their new tour and the audience had an unforgettable experience. The atmosphere was great and the crowd awaited an evening of danceable beats and enchanting melodies.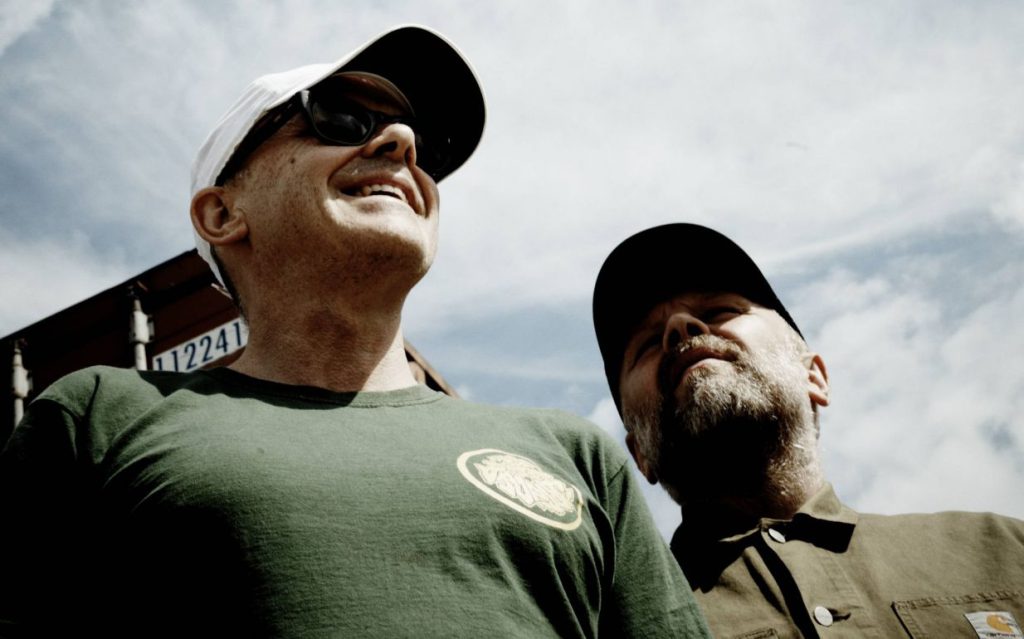 Leftfield was formed in 1989 by Neil Barnes and Paul Daley, two musical visionaries who sought to push the boundaries of dance music. They met in the London underground music scene and quickly discovered a shared passion for electronic music. Together, they began experimenting with merging various genres, from house to dub, techno, and rock. This led to a unique sound that formed the foundation of Leftfield's sound. After Paul Daley's departure in 2002, Neil Barnes continued as Leftfield, now with Adam Wren.
From the moment Leftfield took to the stage and the familiar rhythm of "Pulse" resounded throughout the room, the audience was in a whirlwind of jubilation. The beat was very powerful and took everyone on a musical journey full of energy and excitement. Everyone danced, jumped and sang along, mesmerized by the hypnotic sounds of Leftfield.
Leftfield entertained the audience with a perfectly balanced setlist of classic hits and new material. From "Making A Difference" to "Rapture" to "Release the Pressure", each song unleashed a wave of euphoria on the stage. The audience couldn't stop, riding to the electrifying beats of Leftfield's masterpiece.
The highlight of the night was undoubtedly "Africa Shox", alas without Afrika Bambaataa. Captivating melodies and moving lyrics unleashed waves of emotion in the audience. Everyone sang with all their might and the harmony that came out of it was magical. It felt like we were all part of something bigger, something that united us in sheer joy.
Encore exploded with energy and passion. "Melt" exploded with sound and light, setting the venue on fire. The audience danced and fell completely. And then came the moment no one was waiting for, the final track. "Fat Planet" set off a wave of ecstasy and the audience went wild fir the last time. It was a fitting end to an unforgettable evening.
Left field's debut performance in 2023 was breathtaking. Audiences were mesmerized by the magic of their music and the energy it gave off. It was the night the dance floor turned into a community of music lovers who came together to enjoy Leftfield's unique sound. The audience left the room with a sense of accomplishment and a desire for more.
---
Don't forget to follow our Spotify Playlist: