Today Simple Minds release new single "First You Jump"
|
Today Simple Minds released their new single "First You Jump", the second track to be taken from the band's eighteenth studio album "Direction Of The Heart". "First You Jump" is a Kerr-Burchill co-write with Simple Minds' long-time bassist Ged Grimes. It's a classic transcendent Simple Minds anthem, one about the anxiety of the times and how we will rise above them.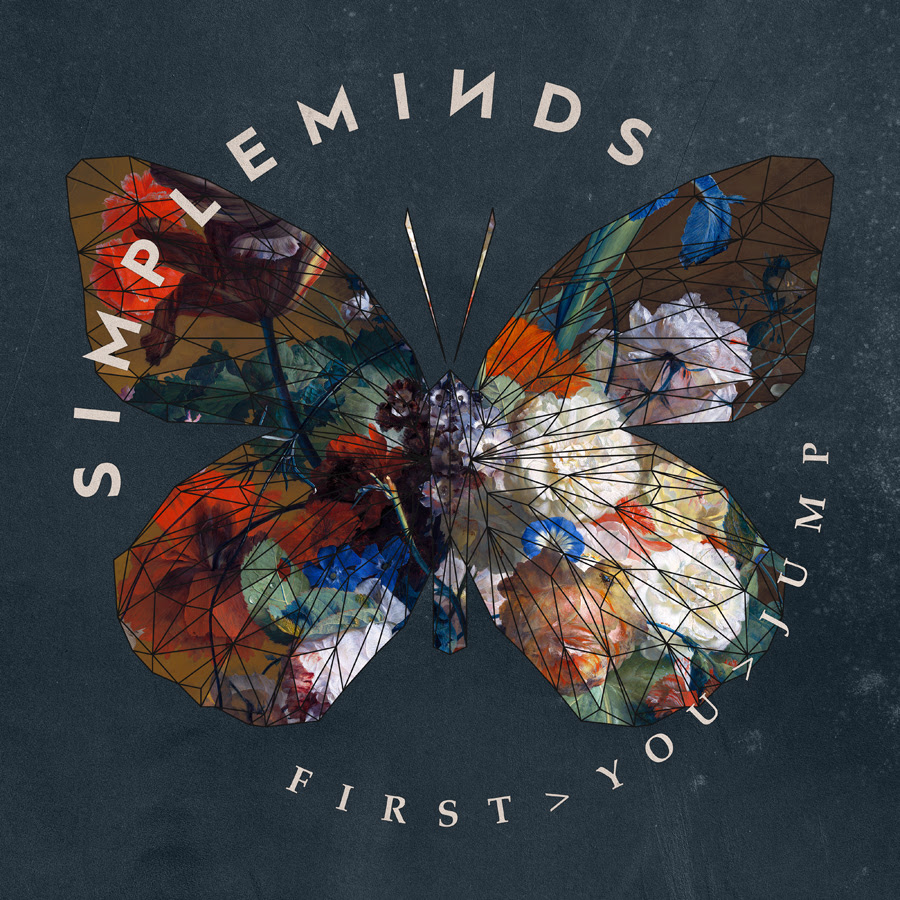 The accompanying video was filmed in July during the soundcheck for Simple Minds concert in the Ancient Theatre Taormina, Sicily. This stunning, historic setting is captured in panoramic and aerial camera shots, intercut with close-ups of the band performing the song on a glorious sunny day.
"First You Jump" features on Direction Of The Heart, Simple Minds' first album of new material since 2018's outstanding UK Top 5 album "Walk Between Worlds". Throughout its nine tracks "Direction of The Heart" finds the band at their most confident, anthemic best on an inspired celebration of life, none more so than on the lead track "Vision Thing".
The concise nine-track album manages to perfectly encapsulate the essence of past and present Simple Minds, a band whose reascent over the past 10 years has seen them, once again, capture the magic and critical praise of their early days.
Most of "Direction Of The Heart"-s tracks were created and demoed in Sicily, where both Kerr and Burchill live. Unable to come to the UK because of quarantine rules, the album was recorded at Hamburg's Chameleon Studios. Here they produced the album (later enlisting Andy Wright ((Massive Attack, Echo & The Bunnymen)) and Gavin Goldberg ((Simply Red, KT Tunstall)) for additional production). Band members, bassist Ged Grimes (who also co-wrote the album's 'Solstice Kiss'), drummer Cherisse Osei and vocalist Sarah Brown joined them on some of the tracks, recording their parts separately in London. Album guests, Sparks' frontman Russell Mael ("Human Traffic") and songwriter and former Grimes music partner from Danny Wilson, Gary Clark ("Vision Thing", "First You Jump" and "Natural"), recorded their respective parts in home studios.
This disparate work is belied by an album which sounds like a cohesive record – one of the most exciting and invigorating of Simple Minds career to date.
'How to make a feel-good 'Electro-rock' record, during the very worst of times? Direction Of The Heart is the result of that challenge. Who would have thought we'd have so much fun creating it?'

Jim Kerr on Direction Of The Heart
Tracklisting:
Vision Thing
First You Jump
Human Traffic (featuring Russell Mael of Sparks)
Who Killed Truth?
Solstice Kiss
Act Of Love
Natural
Planet Zero
The Walls Came Down (written and originally recorded by The Call)
"Direction Of The Heart" will be released on 21 October, available on CD, Deluxe CD with two extra tracks and a hardback book, vinyl including coloured vinyl, and cassette.
Bonus tracks on Deluxe edition/s:
Direction Of The Heart (Taormina 2022)
Wondertimes
---
Don't forget to follow our Spotify Playlist: