Bodeans – 4 the last time
|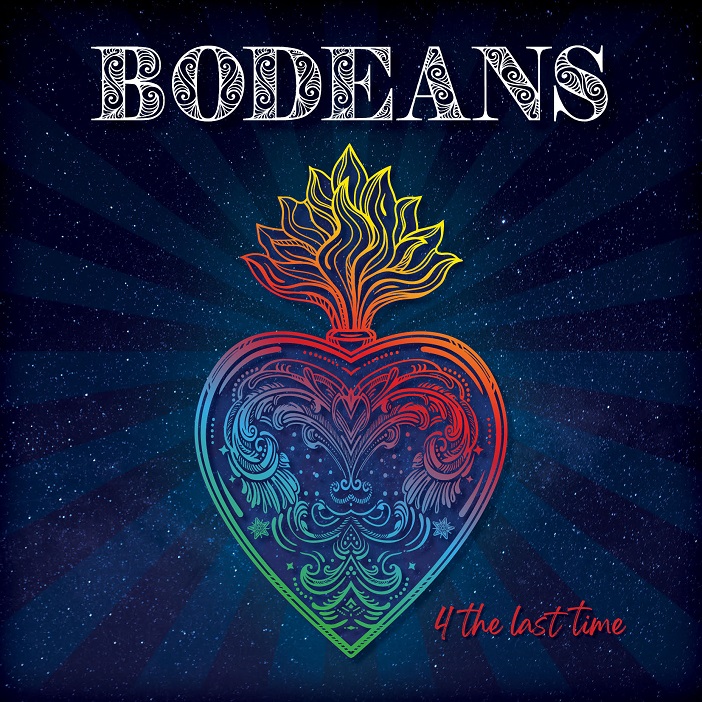 The American band BoDeans has never had a real following in Europe, let alone fame. It's one of those typical American rock bands of which there might be too many. Yet the latest album by the Wisconsin band draws attention due to the consistent quality of the song material, coupled with excellent production. This makes "4 the last time" very worthwhile for European lovers of good roots rock.
The album was completely composed and played by BoDeans Kurt Neumann. In a studio setting the band indeed only consists of Neumann. A lot has happened in the recent history of the band that has been around for almost 40 years now. Too much to discuss here in a review but it is something that certainly can be a topic to talk about when Maxazine will have an exclusive interview with Kurt Neumann, which can be read later on Maxazine.
The album opens with the beautifully arranged ballad "Loved". Neumann's voice touches on so many familiar voices that he immediately feels very familiar. That the band once played as a support act for U2 makes sense if you close your eyes, Neumann's timbre is very similar to Bono's early voice. The fact that the music sounds nicely organic, despite the fact that it is mostly an electronic production, once again speaks in favour of Neumann. A nice guitar solo and the song is finished. Very nice.
"Ya gotta go Crazy" is the least interesting song on this album for me. Very American country, with somewhat simple lyrics, which also musically are quite out of tune with the rest of the album. Neumann is especially strong in quiet ballads. "Pressure Queen", but also the title song "4 the last time" are simply wonderful tracks to listen to on your headphones with your eyes closed, or all alone in your car, while you grind the miles away. Choirs are arranged and recorded with great attention to detail and feeling. Very well done.
"Anyone but You" is perhaps the most beautiful song on the album. It is different in style and original. Is this the Neumann sound? Then you like it. The whole album has become a much nicer whole now. It takes some getting used to, but the more you hear it, the more it grows on your ear. Those are often the best albums. Because of "4 the last time" my interest in a live performance by BoDeans has also increased considerably. A great album that deserves your attention. (8/10) (Free & Alive Records)
---
Don't forget to follow our Spotify Playlist: