The Chills – Scatterbrain
|
The Chills is a band that treated the musical connoisseurs of the 1980s to pure pop songs. With gems like "Wet Blanket", "Pink Frost" and "Heavenly Pophit" they brought light to the dark eighties. More than 35 years later, the band fronted by Martin Philipps releases a new album, "Scatterbrain".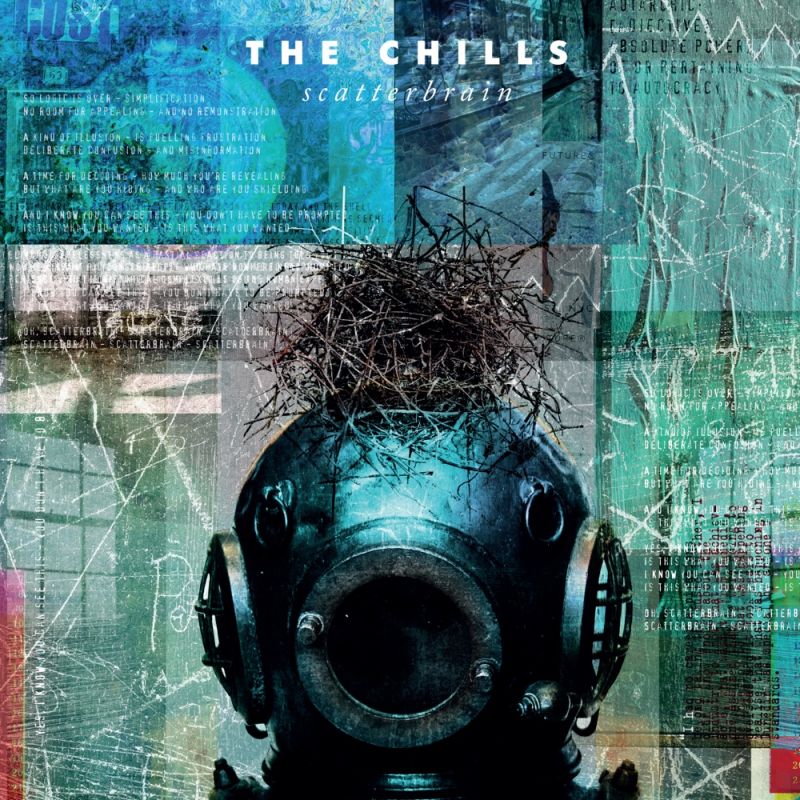 The New Zealand band built up a loyal fan base. With recognizable arrangements and lyrics, both socially critical and poetic, melancholic and hopeful. The big breakthrough seemed to come with the albums "Submarine Bells" (1990) and "Soft Bomb" (1992). But where a somewhat comparable band like REM did make it to the world stage, it became awfully quiet around The Chills.
Although the band has always been around, releasing their material sporadically, the first major signing of music came again in 2015. They surprised the world with "Silverbullets", a comeback album without ever actually leaving the music industries. Also, a come back of the Chills sound, which still sounded as subtle as before. On "Snowbound" (2018), further work was done to upgrade the sound to the 21st century.
Now there is "Scatterbrain", the third album by the 'new' Chills. An album in which the horizon is explored, without renouncing origins. More of refinement and extension than a change. The technical possibilities are further explored and some songs get a bigger arrangement.
"Monolith" is the opener you can expect from The Chills. An apparently cheerful song, but with deep metaphorical criticism of society, where a different opinion apparently no longer counts. Packed in a beautiful, complete pop song, a pure single. Martin Philipps is much more vulnerable on "Hourglass". Mainly accompanied on guitar, the distinctive voice sings about his current stage of life, on the way to old age and greater wisdom. A theme that returns more often, such as on the also kept small, piano-accompanied "Caught In My Eye.": 'I won't cry. But there must be some other way of saying goodbye.'
In between, the song "Destiny" is flattered, perhaps his most personal song. A reflection on his intense life, as can be seen in the documentary / film "The Triumph and Tragedy of Martin Phillipps" (2019). On his own mortality and things that have been and that he can no longer rectify.
Where "Destiny" would fit fairly seamlessly into the earlier discography, other songs on "Scatterbrain" are more broadening. Songs like "Your immortal", "Little Alien", and "Worlds within Worlds" are more grandly arranged with wind and strings, yet small enough to be catchy. Title track "Scatterbrain" turns out with beats and electronics, hard and biting: 'Is this what you wanted?'
To answer that question immediately. Yes, this is what we want. An album that honours the Chills sound and carries it further to the creative possibilities of the twenty-first century. An album that will please the loyal fan base and will probably also bring in new fans. Fans who will discover,… and appreciate the extensive oeuvre of The Chills through "Scatterbrain". (8/10) (Fire records)
---
Don't forget to follow our Spotify Playlist: