Lana Del Rey – Chemtrails Over The Country Club
|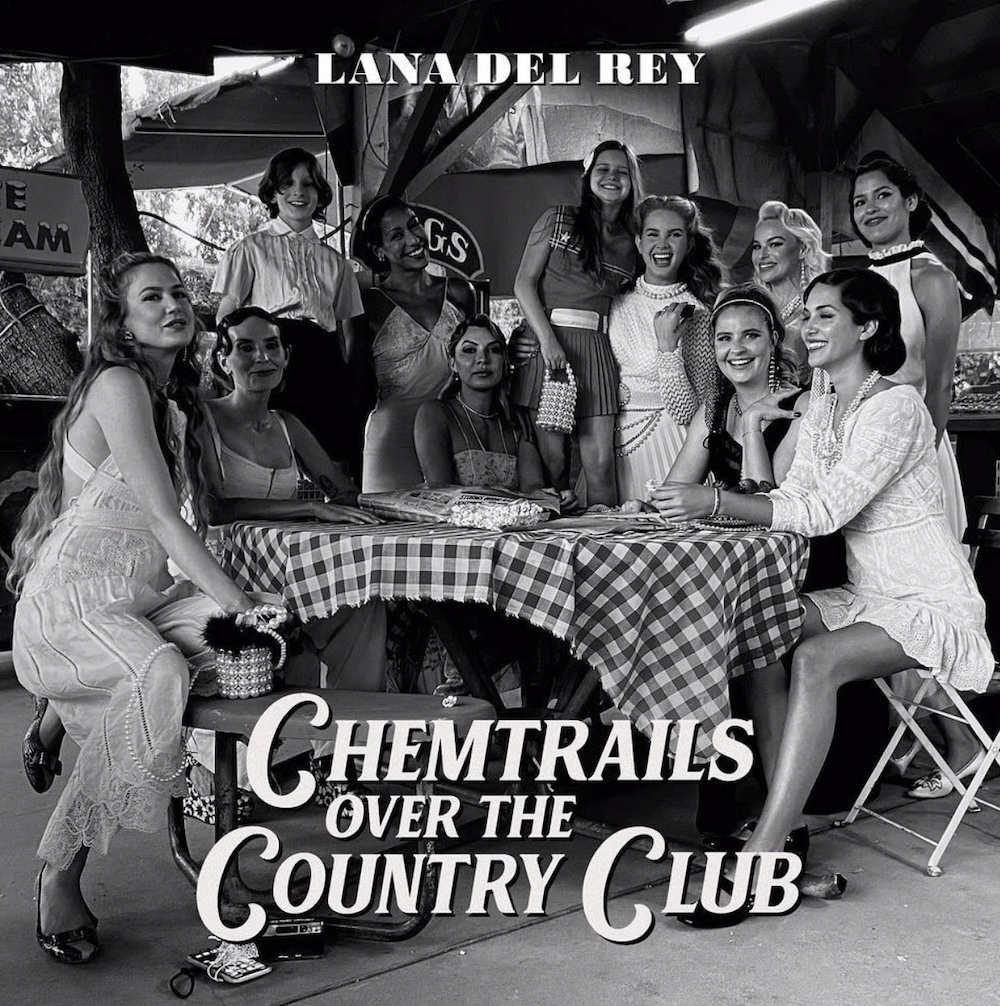 Six months after its original releasedate, Lana Del Rey finally released her new album "Chemtrails Over The Country Club" last Friday. The seventh again, and that with the eighth already in the planning. "Chemtrails Over The Country Club" is the follow-up to the acclaimed "Norman Fucking Rockwell!", which was released in 2019.
With a delay of six months, Team Del Ray has had the time to improve production to perfection and yes, it has succeeded. Production-wise, "Chemtrails Over The Country Club" doesn't sound like you might expect. The album appears to have been recorded in an old abandoned factory, where little or no effort has been made to improve the sound quality in the room. A bit like an artist sounds in a bare concert hall during the soundcheck, assuming that the audience will give the sound some warmth during the real concert.
The dream-pop, for which Del Rey is so famous, has remained and that is surely the biggest and most powerful trademark of the American. Melancholic emotional indie pop, where it no longer even matters to the neutral listener which song the singer sings. That is the flaw of Lana Del Rey if she really wants to score hits, but also her strength. It all sounds the same: dreamy, in tune, melancholic, her soft, somewhat husky, thin voice that carries her music, usually only accompanied by guitar. Not hit sensitive, but very stable albums.
Even now it does not sound very pronounced, without inspiration and at first hearing sleep-inducing. But in the end, all of that is only outward appearances because layer after layer is revealed as the album is played longer and more often. In the background, you can hear some background vocals that amplify Del Rey's voice in a more than perfect way and that is precisely the strength of Lana, her voice, which, despite the frequently heard criticism, is one of the most recognizable and best female voices in the world at this moment.
You really don't have to look for big hits on 'Chemtrails Over The Country Club', but in fact, you never really have to wait for that with Lana Del Rey. 'Videogames' was such an outlier at the time, and probably purely because the general public suddenly got into the Indie mood around 2011, partly due to artists such as Mumford & Sons, Two Door Cinema Club, Thomas Dybdahl, Vampire Weekend and Lana Del Rey was a calm, melancholic addition to that.
Musically, 'Chemtrails Over The Country Club' fits well with fans of the American singer-songwriter. And the album is also quite enjoyable for non-fans. Let's just put Lana Del Rey on for some quiet background music. But then a background full of musicality and class. (7/10) (Polydor)
---
Don't forget to follow our Spotify Playlist: