Uncle G at The Black Sheep in Jakobstad Finland
|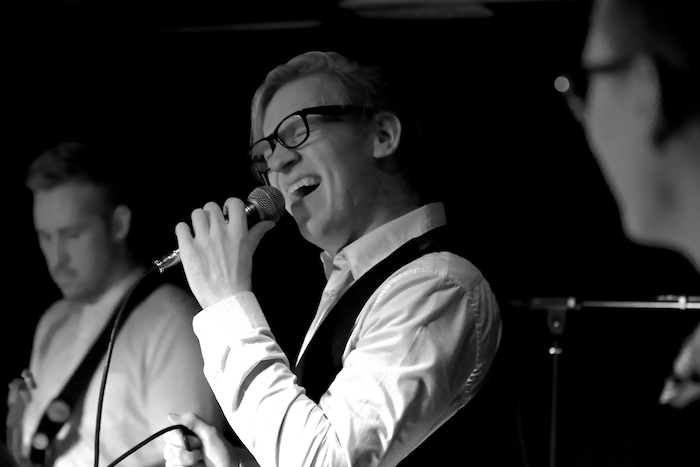 Uncle G is a band that primarily performs its own original music. Or, as they say about themselves: "The sound of the band can be traced back to the funk and soul heard in the 70s and 80s, as well as some older and some more contemporary music influences. For example, James Brown-funk combined with more modern soul and R&B in a Bruno Mars-style."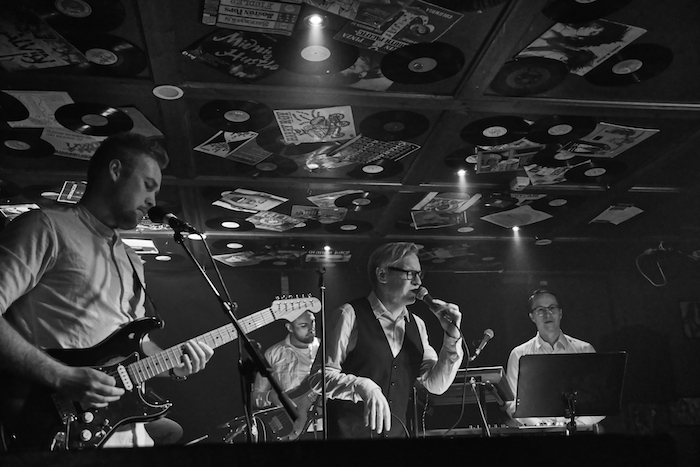 The four in white dressed man and the lead singer: Uncle G(ustav) Nyström with a black jacket mounted the stage and got started. 'We are here to serve you all ', was a nice way to start the set of soul and funk. Immediately the singer searched for interaction with the audience. 'Step into our soul food ', that's what we did.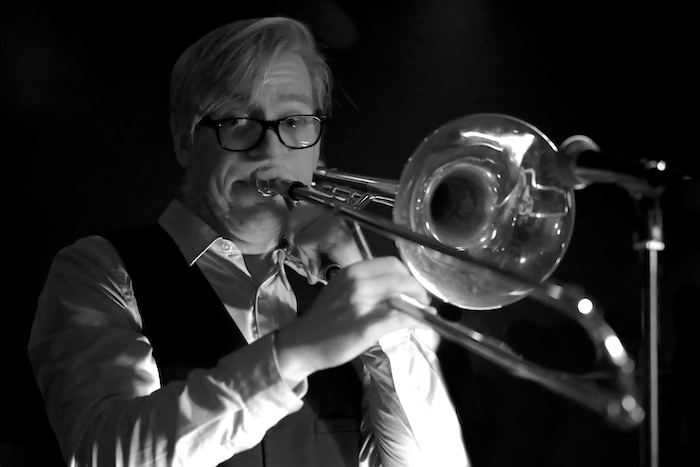 'Dance like we belong' had a nice cool vibe within it. The keyboard player got his solo here, at the start a bit too kind but he got it freaking at the end, 
'Put the foot on the rock', they started a cappella, the other instruments came later to get the right speed to it. Also with this song they played along with the audience. The singer suddenly appeared to be a good whistler. 
To bad that they made a pause just when they got it going, maybe to let everybody get a drink?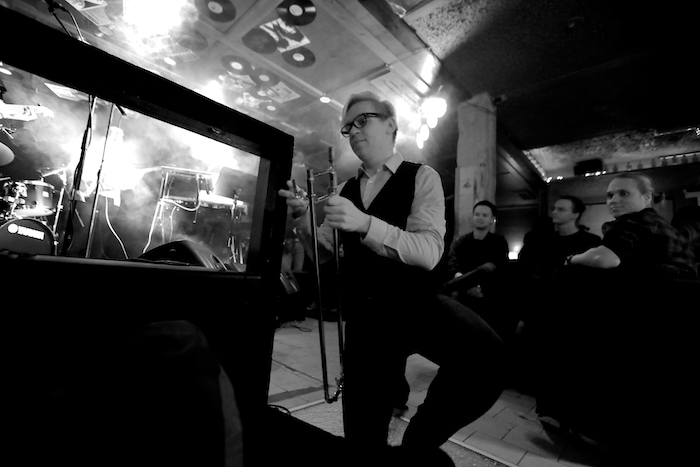 Good start of the second half where they played only covers. 'With Disco Inferno' and 'Play that funky music' they made some in the audience make their first dance moves. When they played 'Wanna be your lover' they lost it for a moment with their concentration. The song 'Treasure' made the singer an ode to his girlfriend. 'September' was just a bit off, the first half was much better, maybe because it's known how the songs originally sounded than you can hear it better when they are not getting it. The crowd didn't matter at all they just dance happily on the classics.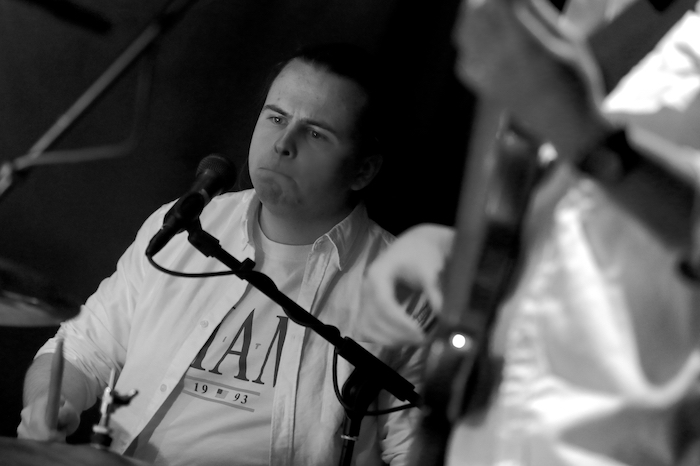 They ended strongly with the BeeGees song 'Staying alive' and of course 'Uptown funk' – originally from Bruno Mars – where the slide trombone was played live and James Brown's 'I feel good' should be on the setlist. The extra song they played the first song again.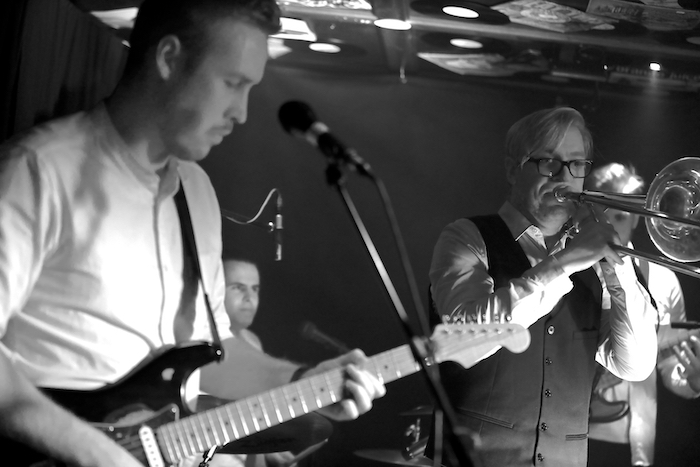 The band sounds funky but they could funk it a little bit more up, just by letting the instruments come out of their shelter. It's in there and wants to get out. Curious how they will sound on their soon to come out EP. 
It was worthwhile to come out my easy chair withstand the cold and come and let me be entertained by Uncle G. 
Foto (c) Hans Kreutzer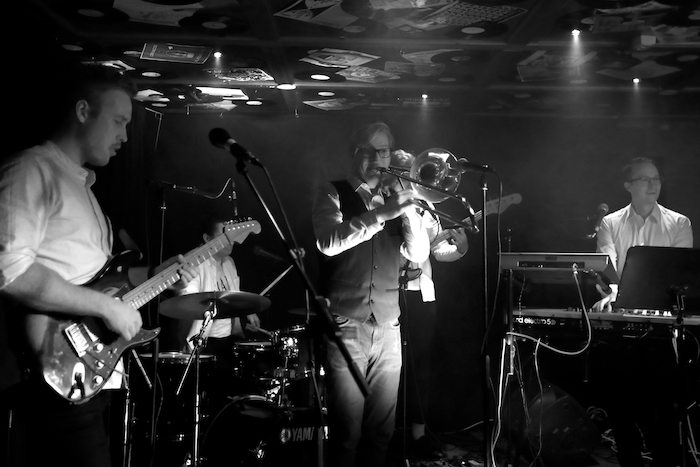 ---
Don't forget to follow our Spotify Playlist: