New band for Dire Straits' man John Illsley
|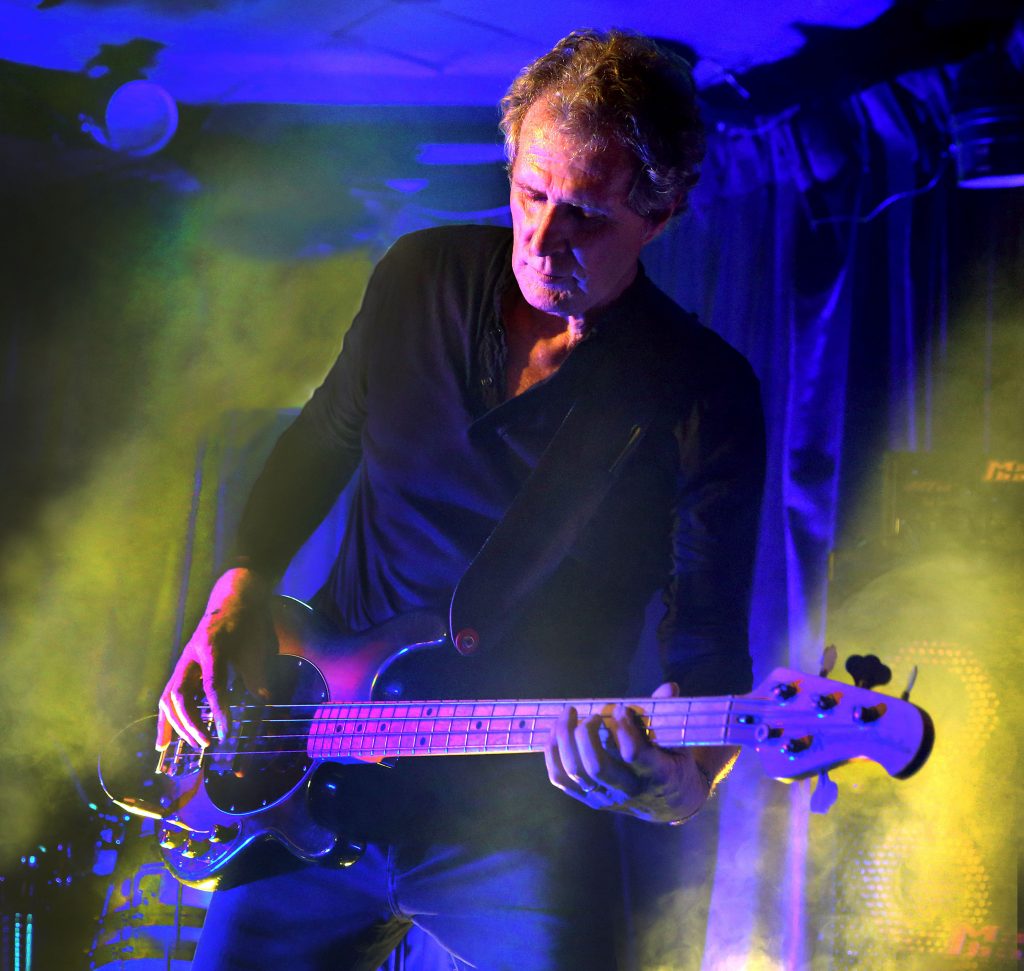 When you've been a member of one of the biggest bands in the world it might be thought reasonable to retire to the country, dip in the pool, smash a few holes in one and admire the fleet of classic cars you have doubtless acquired. But John Illsley is no such slouch. Though he's an accomplished artist, he's first and foremost a musician, it runs through and through, so it's no surprise to find him out and about with a brand new band.
True, John was in one of the biggest bands ever to enjoy stratospheric success. As a founder member of Dire Straits he had a remarkable musical journey – along with Mark Knopfler he was there for the whole ride. To say Dire Straits were successful is a bit like saying zebras are rather stripey. They sold over 120 million albums, picked up a few Grammies on the way, a clutch of Brit Awards, a couple of MTV music video accolades and an Ivor Novello award for Outstanding Contribution to British Music. Their 1985 album Brothers In Arms was the first to sell over a million copies in CD format and the band spent a staggering 1,100+ weeks on the UK album charts.
In short, Dire Straits' reach was massive and their sound instantly recognisable due, in no small part, to John's distinctive bass riffs and general musical input. When the band finally disbanded in 1995 solo careers were on the cards – John took time out then went back into the studio.
Now, two decades later and with six solo albums under his belt, John hits the road with a brand new band. Excitingly it features some of the best players in the business.
John Illsley's first tour in over four years, and the first with this line-up, the new shows avow full-on musical nights of the highest calibre.
Showcasing John's 2016 album, "Long Shadows", the band promise to draw on many of the much loved Dire Straits' hits – Sultans of Swing, Money for Nothing, Romeo and Juliet, Brothers in Arms – as well as the gamut of solo material.
As the man himself says "The new songs fit very comfortably next to the Dire Straits' classics. We keep the essential feel of those songs but this isn't a tribute act, I think we bring them alive in a new and fresh way. We certainly love playing them and people seem to enjoy listening so it's great fun all round."
"This is the most exciting new line-up I've been in and I'm loving every minute of it, Robbie McIntosh and Paul Stacey are two quite exceptional guitar players." Indeed, all the band have a stirling pedigree. While Robbie McIntosh (The Pretenders, Paul McCartney, Tom Jones) and Paul Stacey (Oasis, The Black Crowes, High Flying Birds) cut fine figures on the guitar the other three members stake their claim too. Steve Smith takes on keyboards (Robert Plant, Pete Townsend, Steve Harley), Stuart Ross presides over drums (Mark Owen, Nik Kershaw, Chesney Hawkes), and Jess Greenfield ably provides backing vocals (Rod Stewart, Take That, Noel Gallagher).
Given the talent involved, to say that the Autumn dates should prove a harvest of delights would clearly be leaving the lily ungilded. With songs from the present, the past and even some from the band, the evening will be awash with good music. Tickets for the dates are on sale now from all tour venues. A new DVD "Live at the Brook" recorded with the same band will also be available at the shows.
October 2017
Thursday 19th Swindon Swindon Arts Centre 01793 524481
Friday 20th Lowdham Village Hall 0115 966 3596
Saturday 21st Bromsgrove Artix 01527 577330
Tuesday 24th Yeovil Octagon Theatre 01935 422884
Wednesday 25th Bury The Met 0161 761 2216
Thursday 26th Dundee Gardyne Theatre 01382 434940
Friday 27th Kinross Backstage at Green Hotel 01577 863467
Sunday 29th Glasgow The Ferry 01698 360085
Tuesday 31st Wavendon The Stables 01908 280800
November 2017
Wednesday 1st Harlow The Playhouse 01279 431945
Thursday 2nd Great Torrington Plough Arts Centre 01805 624624
Friday 3rd Pontardawe Arts Centre 01792 863722
Saturday 4th London Nell's Jazz and Blues 020 7792 1200
Wednesday 8th Porthcawl Grand Pavilion 01656 815995
Thursday 9th Deal Astor Theatre 01304 370220
Friday 10th Haverhill Haverhill Arts Centre 01440 714140
Saturday 11th Southampton The Brook 023 8055 5366
---
Don't forget to follow our Spotify Playlist: